THE ART GALLERY Osoyoos (TAGO)
'A Community Gallery for Creative People' 
is situated in Osoyoos, one of the most unique and beautiful towns in the Okanagan Valley and offers only original art produced by local artists and artisans.
TAGO was established in the 1990s and is a non-profit organization and is staffed totally by volunteers. 
The Art Gallery Osoyoos operates as a standing committee of the Osoyoos & District Arts Council (O.D.A.C.); and is supported by the BC Arts Council and the Town of Osoyoos. The Gallery seeks to promote and encourage a wide variety of art endeavors, and to provide an outlet for area artisans to display and sell their works. 
There is no admission charge.
The Art Gallery Osoyoos
8713 Main Street, Osoyoos   
250-495-2800 
E-mail: osoyoosartgallery@gmail.com
For more information on the gallery, exhibiting your artwork at the gallery or volunteering, please contact the gallery by email.
 ____________________________________________________________________________________________________________________________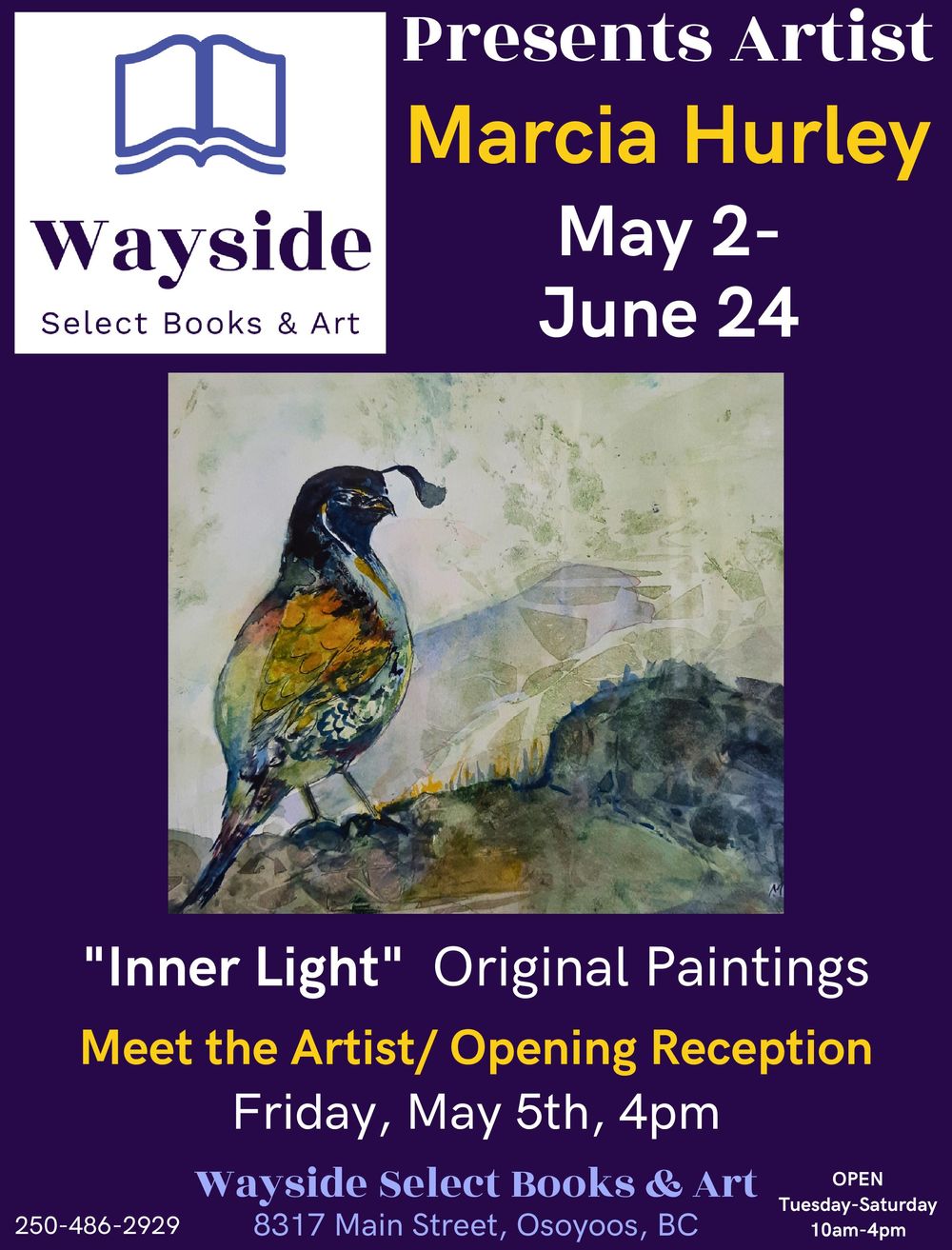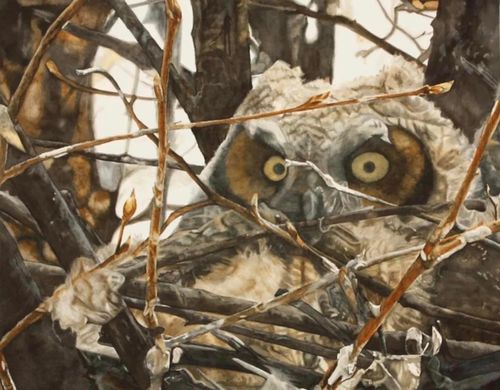 ________________________________________________________________________
2023 Poster Contest winner Pam Duncan 
Receiving Award
(featured in pictures below)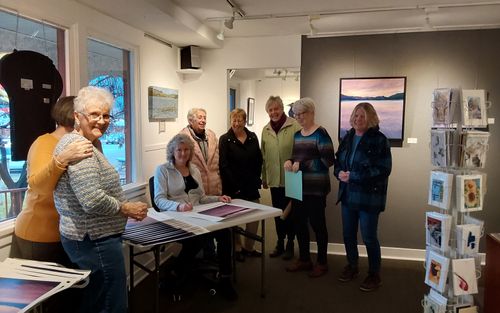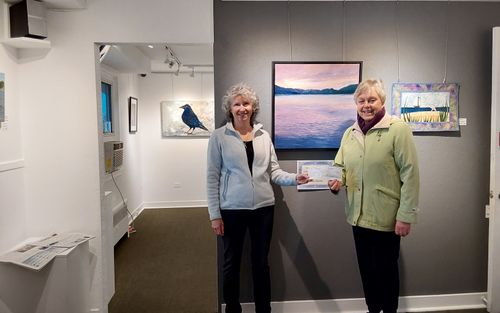 2023 Poster Contest Winning Picture 
Oil painting by Artist Pam Duncan
'Osoyoos Evening Glow'